Alberta Networks Project in Beaumont
Alberta Broadband Networks (A-NET) – a consortium led by Meridiam and Digital Infrastructure Group – is constructing a fibre optic network throughout the city designed to support internet speeds of up to 10 gigabits per second.
The work in Beaumont is part of Meridiam's Alberta Networks project to connect underserved communities in the province with little to no access to fibre optic internet service. A-NET is designing, financing, and constructing the network and will also act as owner and operator once it is complete. Internet service from the network will be provided by Primus Telecommunications.
Currently, fibre optic internet is not available to all Beaumont households. This is an ongoing concern for many residents and City Council. Taking this step to ensure every neighbourhood has access to a fibre optic internet service option puts our community at the forefront of the broadband expansion for growing municipalities in the province and in the country.
Project Update - November 2023
On November 14, 2023, the City of Beaumont, along with Alberta Broadband Networks and Primus Telecommunications, officially celebrated the upcoming completion of the infrastructure required to begin offering high-speed internet service early in the new year. Currently, over 30% of the city has service availability to the new fibre-optic network, and we are on target to have service availability to all of Beaumont by year-end.
This initiative underscores the dedication of the involved parties to bring advanced broadband technology to Beaumont. This technology promotes economic growth, enhances educational opportunities, and is innovative. The 10-gig internet infrastructure ensures the network is scalable for future technology and demand.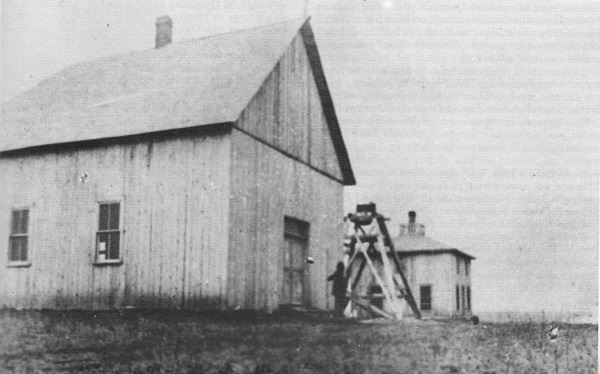 Left to right - Ken Spangler (A-NET), Nate Glubish (Minister, Technology and Innovation), Mike Lake (MP), Donna-Joy Tuplin (A-NET), Bill Daneliuk (Mayor), Brandon Lunty (MLA), Kathryn Hotte (Chamber of Commerce), Eric Unrau (Primus)
To year-end 2023
Alberta Broadband Networks and their contractors have ongoing construction on the high-speed fibre-internet network throughout Beaumont. As a reminder, construction is happening within public rights-of-way, which are located near the sidewalk in the front of your yard.
Ground remediation, including lawn and driveway repairs, is ongoing throughout the community and is taking place a few weeks after drilling activities are completed. If construction took place in the right-of-way in front of your home, crews will fill holes and put down grass seed or cement where needed. It is the responsibility of the homeowner to water the grass seed once it has been put down. Thank you in advance for your patience.
With luck and good weather, the entire fibre network to every home, school and business in Beaumont is expected to be completed by the end of this year.
If you have concerns or questions regarding construction in your neighbourhood, please call A-NET at 1-800-799-9664.
For information about when service will become available, sign up for updates from Primus.
Frequently Asked Questions
How much will this cost the City of Beaumont?
The City is not required to pay anything for the construction and ongoing operation of the network.
As part of the Request for Proposals, the City was looking for a proponent we could collaborate with to bring new technologies to Beaumont to better deliver services to the community. The proponent is committing significant financial resources to support similar projects in the province and is looking for willing partners. Beaumont's size, its location and the City's willingness to embrace innovative ideas make it an ideal location for one of the first projects in Canada.
Like any business, the proponent does expect to make a return on its investment. Once the network is built, it will receive revenue from fees charged to internet service providers.
Will this mean my yard and the city streets have to be ripped up to install the fibre optic nework?
Disruption to city streets and property can be kept to a minimum using directional drilling and working within public property, which is located near the sidewalk in the front of your yard. As required, remediation is included to restore the property to its original condition and minimize the impact for residents.
When will fibre optic be installed in my neighbourhood?
Installation began fall 2022 in neighbourhoods located in the west side of Beaumont. As construction progresses, you will see construction signage and door hangers showing up in your community. This will be dependent on weather, supply chains, and other factors.
What is 10 gigabit? What are the benefits of it?
Ten gigabits, or 10-gig, refers to the amount of data that can be transferred per second – in this case, 10 gigabits per second capacity for uploading or downloading content through the internet. Building a 10-gig capable network in Beaumont will prepare the city for the future and help attract businesses to the community.
Currently, not all neighbourhoods have access to fibre optic internet. Residents can expect faster, more reliable internet service once the network is completed.
It looks like we can only get 1-gigabit service. The City advertised it as 10-gig. Tell me why.
Wi-Fi equipment provided by Primus as part of home services can support up to 1 gigabit of internet. This provides appropriate speeds for most households. Sign up for more information about speeds and internet service packages from Primus.
By building a network with 10-gigabit capacity, internet in Beaumont is being future-proofed with service that can scale up as Wi-Fi technology advances and cellphones, TVs, streaming services, gaming and other devices require more bandwidth.
How much internet does 1-gigabit get you? Is it enough for my household?
1-gigabit internet provides 1,000 Megabits per second (Mbps) of bandwidth, which is enough capacity for most households. For example, Netflix requires 25 Mbps of bandwidth per device when you stream in 4K. If four people are streaming simultaneously, the total bandwidth used is 100 Mbps. Apple TV+ requires the same, but other streaming services may be less. You could have several people streaming in 4K at the same time and still have sufficient bandwidth for gaming, videoconferencing, and work-from-home activities.
Once the fibre optic network is completed, residents can expect faster, more reliable internet service than any network they've experienced before. The actual speed you'll experience will depend on factors such as your computer or device, your modem or router, and your internet service provider. It is safe to say that in most households in Beaumont, 1-gigabit will give you an amazing experience that will satisfy all your internet requirements for your home.
Will there be higher speeds for commercial customers?
The commercial sales team at Primus will explore what each commercial customer needs. Custom packages are available for businesses that need speeds higher than 1 Gbps, custom packages are available. Sign up for updates from Primus to learn more.
What if I need more than 1-gigabit at my home?
The Wi-Fi equipment available from Primus at this time can provide up to 1 gigabit of internet bandwidth within the household. However, technology in this area is improving rapidly and it is likely that we'll see equipment that will support multi-gigabit in the near future - maybe even 18-24 months away. As the technology evolves internet service providers, like Primus, will be increasing the available speeds of their services.
Some parts of Beaumont already have one-gigabit per second service. What's the difference?
Currently, not all residents or businesses have access to fibre optic internet. It is important to the City to ensure a reliable, high-speed network is widely available.
Internet is vital to attract and retain growing businesses – the quality of it matters. 10-gig internet speed will eventually be the standard all over the world. In an economy where location matters less than it did even a year ago, it will be the quality of services that attract high-impact companies and inform people's choices about where they're going to live.
As well, with more people operating home-based businesses or working from home, a reliable, high-speed network is critical.
What are the benefits to Beaumont?
The project has several potential benefits:
Increased speed and reliability of internet services in the community, including to residents, businesses and schools
More choice of internet service providers and range of services
Support economic growth and jobs by attracting tech and knowledge-based businesses
When can I get service from the network?
Construction began in October 2022 and will continue through the 2023 construction season. For neighbourhoods where construction began in 2022, services may become available in late summer and early fall of 2023. All other neighbourhoods will be connected as construction progresses in 2023.

Sign up for updates from Primus to learn more.
How much will internet service cost from the new network?
Pricing information is expected to be available in late summer to early fall of 2023. Sign up for updates from Primus to learn more.
Do I have a choice if I don't want to be connected to the network?
Yes. The broadband initiative provides another option for residents and businesses, should they choose to use it. Whether you choose to sign up with the internet service provider is entirely your decision.