Summer Camps
City of Beaumont 2022 Summer Camps
Registration for all camps is now open.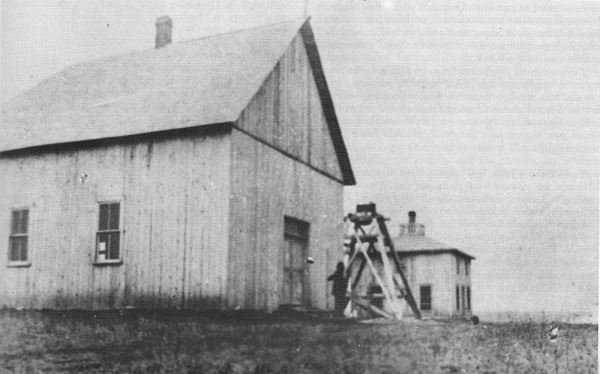 For assistance, contact Guest Services at 780-929-7946
Before and After Camp Club: We are pleased to offer an extended day program for full day camps. Your child will be able to participate in relaxed activities and games supervised by the same well-trained, fun and engaging camp instructors that lead our camps all day. Please consider packing an extra snack as well. Drop-off time begins at 8:30 am, and pick-up time ends by 4:00 pm.
Camps cannot be pro-rated. All camp days are included in the participants' registration.
All camps take place at the Beaumont Community Centre
5204 – 50 Avenue, Beaumont
Half Day Camps
We are pleased to offer half day camps from our programming partners! Sportball, Engineering for Kids, and Mad Science are ready to provide your child with a most excellent summer camp experience!
Course ID# 9065
Ages 3 - 5 Years Old
MON-THU
JULY 4 - JULY 7
9:15 a.m. - 12:30 p.m.
$115.00
Welcome campers to your Kingdom, a magical wonderland straight out of your dreams! You'll be immersed into a world of fantasy, surrounded by nobility from far and wide and guided by your very own fairy god… coach. Campers will be taken through enchanted adventures and stories, many in which they'll have to play a role. All in the hopes to create an experience that can't be described as anything other than magical. Engaging in incredible crafts, challenges and many sporting ventures, your coaches will have everything to determine whether or not you have what it takes to rule your own kingdom! With assistance from your coach as well as some interesting visitors, this week is sure to be one to remember.
Full Day Camps
This year the City of Beaumont and Sportball are offering 8, full day, week-long day camps. With such a variety of summer camps, there is sure to be one that will excite your child!
Course ID# 9077
Ages 6 - 11 Years Old
MON-FRI
JULY 4 - JULY 8
9:00 a.m. - 3:00 p.m.
$230.00
Ready for some fun? Come join us for an adventure filled summer experience, that we can't describe as anything other than well… EPIC! Your Sportballer(s) will get to experience 10 sports likes never before, bringing the most out of them through fun filled adventures with an array of captivating stories, challenging games, energetic coaches and even the possibility for interesting visitors! Each day features a unique and special Epic Time, a dedicated period sure to make any sportballers day: water gun fights, sweet science experiments, amazing art challenges, dodgeball tournaments, Lego building, Nerf Gun challenges, and much more. This camp is so fun that kids won't even realize that they're also improving their sport skills!
Depending on the day, Sportballers may be given the opportunity to bring certain items from home (swim trunks, nerf/water guns ect..) in hopes to help enhance the experience
Camp Notes
For your child's best experience, they must be

fully toilet trained

. Parents will be contacted by phone to attend to any changing needs.

Parents/ guardians are required to sign children in and out each day.

We request that lunches and snacks do not include peanut butter or nuts of any kind.

All classes begin and end at the times listed; our doors will open at the start time of each camp, and we will ensure programs end at the proper time as well. If there is before and after camp club, the doors will open at that specified time.

A parent will be contacted if they are later than 15 minutes after the program end time.

Art and craft sessions may get messy, please ensure your child is dressed in craft friendly clothing.

Please send your child to camp with: sunscreen, bug spray, a hat and a water bottle.

Clearly label you child's belongings.

All electronic games and devices should be left at home.

If your child has an allergy, please ensure their epi pen is sent to camp with them; all of our staff is trained in first aid.

If your child is asthmatic, please ensure their inhaler is sent to camp with them.

Summer Programs Staff cannot administer medication; please ensure child is capable of administering their own medication if needed.

Any additional information will be supplied by Summer Programs Staff.
For more information please call (780) 929-7946 or register online at Click-It
What your child needs each day
For

half day

camps please send a nut free light snack for your child each day.

Full day

camps require two nut free snacks and a lunch for your child.

Please send a water bottle for each child every day.

Please dress your child for indoor and outdoor activities and send sunscreen and bug repellent.

Parents will need to complete all applicable forms.