Beaumont Fire Services
Operating from one fire hall located on 52nd Avenue near 50th Street, the Beaumont Fire Service is a composite service comprised of 4 full time and 31 dedicated Volunteer Firefighters. 1 Chief,1 Deputy Chief and 2 Firefighters provide full-time services Monday-Friday between 8 am and 5 pm. Evening and weekend responses are delivered by trained Volunteer members.


The Beaumont Fire Service operates 3 front line apparatus including 2 Engines and 1 Ladder truck along with an additional 3 support units. Training is provided both in-house and regionally to National Fire Protection Association Standards 1001 Level 2 standards allowing members to provide Fire, Rescue and Medical Services to Beaumont.


For more information about the
Beaumont
Fire Service stop by the Fire House or call 780 929 6185.


Emergency Response
Beaumont Fire Services responds to calls for service for:
Alarms (commercial and residential)
Fire response and suppression
Hazardous materials response
Medical first response
Motor Vehicle Collisions and rescue
Water/Ice rescue
Become a Volunteer Firefighter
For information on becoming a firefighter, please refer to our
Volunteer firefighter application page
.
In an emergency dial 9-1-1
9
1
1
1
Beaumont Fire Department

Link to page

Fire Bans & Restrictions

Information on Fire Bans, Restrictions, and fire pit information.

Link to page

Beaumont Fire Services is proud to reveal our new crest!
The new crest was created by a committee of members from within the department and approved by the Fire Service Administration team. This new crest has a modern design that pays tribute to the history of Beaumont, the department, as well as the fire service as a whole.
A closer Look at the meaning of the new crest:
The insignia is in the shape of a stylized SHIELD, which is a reference to the shield carried by the Christian Patron Saint of Firefighting, St. Florian.
BEAUMONT is the community in which we are proud to be based.
The colour RED signifies fire and YELLOW the traditional colour of turnout gear worn by Firefighters.
WHITE signifies water, the main tool of our trade and the DARK NAVY BLUE of the background is the traditional colour of fire service uniforms.
In recognition of our French heritage, "SERVICE D'INCENDIE", meaning "Fire Service" is proudly displayed along with "EST 1975" signifying the establishment of Beaumont Fire Service.
The MAPLE LEAF in the center is recognized as the national symbol of Canada with the stylized BFS Letters in the center stand for "Beaumont Fire Service"
At the bottom, the shield of the Province of Alberta represents the natural resources and beauty of the varied Alberta landscape: the Rocky Mountains and their foothills, the grass prairies, and the cultivated wheat fields. St George's Cross is an allusion to the arms of the Hudson's Bay Company, which once controlled what is now Alberta.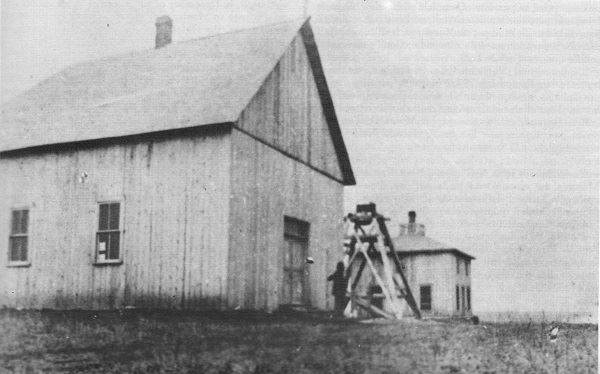 Next
Previous