Small Business Week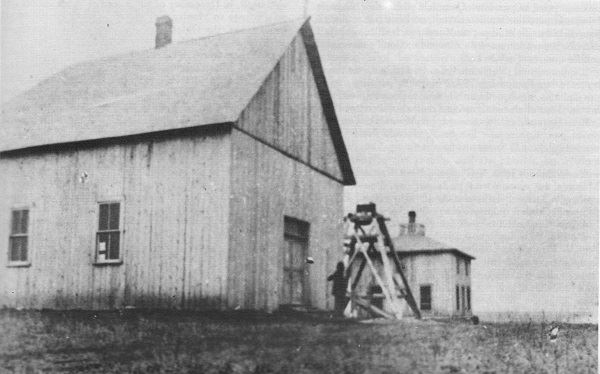 The City of Beaumont would like to recognize Small Business Week which occurs from October 18th to 24th. Our Economic Development team has put together a wide range of local initiatives to not only engage with our community, but to also come together to celebrate, learn, and network with businesses and entrepreneurs throughout the City.
Beaumont Business Bingo
We have developed a shop local campaign for residents and visitors alike to take part in Beaumont Businesses Bingo! Attached is the official Bingo Sheet! Print it off and join in on the fun.
Rules: For every bingo line a person completes, they will be entered into a draw for one of four gift baskets! Submission of the bingo card must be emailed to the City at ecdev@beaumont.ab.ca, along with a copy of the receipt pertaining to each square. Please address the email with the subject line stating 'Beaumont Bingo - Small Business Week Submission' along with your contact details in the main body section of the email (First Name, Last Name, Phone Number, and Address).
*Gift baskets will be comprised of local gift cards and products. The draw for the gift baskets will happen before the end of October 2020.
Webinars
Webinars are a great way to learn more about your business and learn different ways to become more successful. The following webinars are scheduled for Small Business Week. To watch the webinars please follow the links and register with your email.
Webinars are as follows:
Engaging with your Customers amidst COVID-19
Time: 7:30am MDT
Duration: 90 Minutes (45 minute presentation + 45 minute Q&A)
Webinar Description: More than ever, your small business needs to be engaging with customers virtually. In this workshop, you will get practical tips and tricks to use social media, email marketing, and Google My Business platforms to create meaningful engagement with your customers and community. This in-depth and informative presentation is a unique opportunity to learn and participate in an AMA (ask me anything) question and answer session.
Specifically what businesses will learn:
The critical importance of customer engagement

How to create a social media strategy and what tools to use to post consistently

How to create engaging content with Instagram's built in features and third party tools

Why email marketing can be a powerful and cost-effective way to grow your business.

How to create an email marketing strategy, build a list, and upcycle your content

How to use your Google My Business platform to get the most reach and rise above competitors in your field

Why you need to reply to all reviews, and how to handle negative ones
Tuesday, October 20, 2020
5 Ways To Finance Your Business
Time: 10:30am MDT
Duration: 90 Minutes
Webinar Description: Curious about what options are out there for getting money to start and grow your business? We will cover 5 ways to raise money to start and grow your small business, from loans to grants and everything in between. You'll also walk away with the foundations of managing your business finances. Presented by a Business Link Small Business Strategist
Indigenous Business Planning Series
Time: 1:30pm MDT
Duration: 90 Minutes
Webinar Description: This webinar is the start of a 6 part series commencing October 20 to November 5 (on various days).
Step 1: This webinar is about finding the right business idea; Evaluating your Idea; Creating a preliminary vision of your business. Join Business Link Indigenous Services and Alberta Indian Investment Corporation for a 6-part workshop series on Business Planning! This 6-step workshop will use our Indigenous Business Planning Workbook as a guided template to your business planning success. Please be advised that when registering for this event you will be committing to the full 6 workshops. Those who attend the entire series will receive a certificate of completion issued by Business Link Indigenous Services and Alberta Indian Investment Corporation…a great addition to your appendices section of your business plan!
Wednesday, October 21, 2020
Time: 12:30pm MDT
Duration: 90 Minutes (45 minute presentation + 45 minute Q&A)
Webinar Description: You have embraced digital for your business, but are you doing everything you can to help your business? Join us for this session to go over the basics of Web Presence 101 with a focus on the common mistakes that business owners make and how you can avoid the same issues.
Specifically what businesses will learn:
What online platforms and tools for web presence are right for your business and how to identify these.

The importance of not only having a social media presence, but optimizing and utilizing it consistently

The huge downside of potentially overlooking Google My Business and other simple platforms

The most common mistakes business owners make when it comes to digital adoption

Why avoiding negative reviews is actually worse

Why it is important be fully aware of and invested in your business' online presence
Thursday, October 22, 2020
How to Make your Business Stand Out by Focusing on Customer Experience
Time: 11:00 am MDT
Duration: 60 Minutes
Webinar Description: Did you know 2 out of 3 businesses are now competing primarily on Customer Experience? Everyday expectations of what makes a great experience is changing, and the bar continues to rise; think about how Apple, Amazon and Netflix anticipate and meet the needs of their customers....So, what can YOU do in this marketplace? How can you compete with the Customer Experience leaders of the world? Join us for this webinar to learn more about why Customer Experience is quickly becoming the biggest revenue accelerator for businesses like yours! Learn about how to delight your customers and identify the Moments that Matter most to them and transform the way you do business. The Stack'd Experience Lab (stackdxlab.com) helps bold leaders create amazing experiences for their customers and employees. Through highly immersive, fun, and educational workshops, we work with leaders and their teams to focus on customer journeys and identify innovative ways to delight their customers and employees in the Moments that Matter. Presenters: Susan Dioszeghy and Yashna Grewal, XLAB by Stack'd Consulting Inc.
Thursday, October 29, 2020
How to Accelerate Your Business With eCommerce
Time: 7:30 am MDT
Duration: 60 Minutes
Webinar Description: Hosted by the City of Toronto and Digital Main Street's Digital Service-Squad, this webinar will show you step-by-step how to start selling online using the platform of your choice. Whether it's Shopify, Square, WooCommerce, Squarespace or something else, our Digital Service Squad will show you what you need to get started
You'll learn:
What is E-Commerce?

How do I get started?

Inventory management – what is it and how important is it for E-Commerce?

Optimizing your website for E-Commerce

Payments and shipping – how do I set it up?

Understanding and choosing a domain for your website

Tips and tricks for a successful E-Commerce launch
We are excited to share the events of the week with you and look forward to building valuable relationships with you!