Coronavirus Information for Beaumont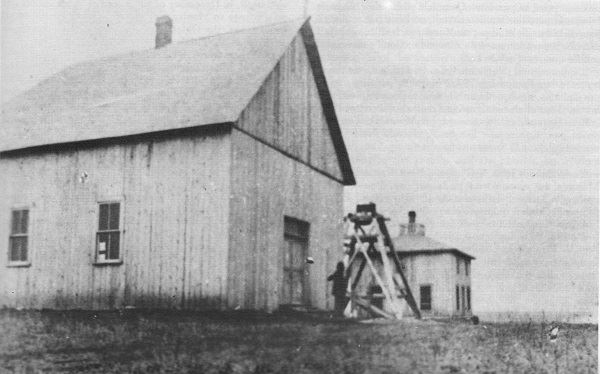 The health, safety and well-being of our residents, staff and visitors is our city's priority.
Here is a collection of information and resources regarding the COVID-19 pandemic, including updates from the Government of Alberta, Government of Canada and the City of Beaumont.
Prevent the Spread
We continue to ask the community and our employees to practise healthy hygiene habits and physical distancing (maintaining an appropriate distance from others) to prevent the spread of germs, including:
Wash your hands frequently with soap and water for at least 20 seconds

Stay home if you are sick

Avoid touching your eyes, nose and mouth with unwashed hands

Do not share water bottles or similar containers

Cover your cough or sneeze with a tissue, then throw the tissue in the trash

Routinely clean frequently touched surfaces and objects
Physical distancing is a term that refers to a conscious effort to reduce close contact between people and hopefully reduce community transmission of the virus. Practise physical distancing in all public situations as this plays an important role in minimizing the spread of the virus.
This means staying at least two metres (six feet) away from other people, avoiding groups of 15 or more and visiting places with larger groups. However, this does not mean you must stay inside. Social distancing is not about staying indoors; it's about maintaining an appropriate distance from others.
New information about COVID-19 is being shared on a regular basis on the Government of Alberta website.
City of Beaumont Updates
City of Beaumont's Pandemic Plan
The City of Beaumont activated its Emergency Coordination Centre on March 16 to allow the orderly planning and coordination of its response to the COVID-19 pandemic and ensure the appropriate resources are in place. Our top priorities are the health and safety of the public and city employees, as well as the continuity of services to residents.
The city and its contractors have plans in place that can be activated to ensure essential services are not disrupted if a significant number of employees become unavailable to work. Employees have received instruction on how to minimize the risk of transmitting coronavirus in the workplace and to the public, and enhanced hygiene, sanitization and prevention measures have been implemented throughout our facilities, workplaces and on Beaumont Transit.
During a pandemic, the city prioritizes:
Maintaining public safety services, e.g., fire, ambulance and police

Maintaining essential public works and municipal services, such as water treatment and delivery, garbage collection, and utilities

Working with Alberta Health Services to provide information and advice to the public

Closing public buildings when in the best interests of public safety and minimizing the spread of infection based on the recommendations of health officials

Coordinating and directing Family and Community Support Services and local non-government organizations' support to our response
In addition, the City of Beaumont has agreements with neighbouring communities to share personnel capable of managing and maintaining essential services.
Additional COVID-19 Information
Resources for Families and Individuals
Beaumont's Family and Community Support Services team is available to assist families and individuals by phone, email and social media. FCSS continues to connect residents with resources, programs and supports, and provide opportunities for mental wellness and connection. We encourage all Beaumont residents to build a network of friends, family and neighbours to support them during this time and FCSS is here to be part of that network.
We have compiled the following links to programs, resources and supports available from government and other sources for families and individuals. If you need assistance or can't find the information you're looking for, please contact FCSS at 780-929-1006 or fcss@beaumont.ab.ca
COVID-19 Financial Assistance
The Government of Canada is providing a range of supports for families and individuals, including those facing unemployment or unable to work due to COVID-19 and people who are sick or required to self-isolate. For more information, visit the Government of Canada's website.
The Government of Alberta is providing relief for families and individuals in a number of ways, including working with the utility regulator to allow customers to pause payment of utility bills, and implementing a six-month, interest-free moratorium on Alberta student loan payments. For more information, visit the Government of Alberta's website.
Other Supports
Alberta Works Office: In-person services are temporarily suspended. For Income Support, call the Leduc Office at 780-980-3565 to start the process.
Alberta Supports After Hours Emergency: For emergency financial assistance, or anyone who needs help after the hours of 8:30 a.m. to 4:30 p.m., call 780-644-5135.
Utility Deferral Program:
Residential customers can defer electricity and natural gas bill payments for the next 90 days to ensure no one will be cut off, regardless of the service provider.
If you are unable to pay your utility bills please call your utility company to make payment arrangements. At this time no utilities will be cut off during COVID-19.
The City of Beaumont is allowing residents and businesses to delay payment of their water and wastewater bills until September 30, 2020 without penalty or service cut off. Businesses and homeowners can also delay paying property taxes until September 30, 2020 with no penalty.
Financial Assistance for Utility Arrears: Contact Alberta Supports at 1-877-644-9992. Assistance is assessed on a case-by-case basis.
Leduc & District Food Bank: Residents can contact the food bank at 780-986-5333 and book an appointment to pick-up a hamper. Call Mondays, Wednesdays and Fridays before 8:30 a.m. to secure a spot for the same day.
Halal Food Hamper: Offered in partnership by the Islamic Family and Social Services Association with the Edmonton Food Bank. Call 780-900-2777.
Seniors Transportation: Drive Happiness provides seniors assisted transportation to grocery stores, prescription pick-ups and other trips. Delivery also available. Call 780-424-5438 to book a ride.
Childrens' Services: Child Protective Services remains open as an essential service. During regular hours between 8:30 a.m. and 4:30 p.m. on weekdays, contact the Leduc office at 780-986-7869. For help after hours and weekends, contact 780-427-3390.
Family Violence:
The Alberta government offers activities and resources to help prevent family violence and support healthy relationships. The Family Violence Info Line is available 24-7 in more than 170 languages at 310-1818. Albertans can also use the Family Violence Info chat online at alberta.ca/SafetyChat between 8 a.m. and 8 p.m. daily.
The Riseup Society in Leduc offers individual counselling for adults affected by intimate partner violence. Counselling is available by phone; office and staff are available Tuesday, Wednesday and Thursday. Call 780-739-7473.
The Alberta Council of Women's Shelters is available 24/7. Phone at 1-866-331-3933 to speak to someone at a shelter near you.
Sexual Assault: The Sexual Assault Centre of Edmonton's support and information line is open between 9 a.m. and 9 p.m. at 780-423-4121 and trained volunteers answer texts sent to 1-866-403-8000.
Legal Resources: The Centre for Public Legal Education of Alberta (CPLEA) has compiled frequently asked questions about legal matters related to COVID-19.
Legal Services: Many community and legal clinics are not seeing clients in person, but can provide services by phone.
For information on a range of resources, including supports for mental health, addictions, homelessness, residents with disabilities, along with information for students and parents, please contact Beaumont FCSS at 780-929-1006 or fcss@beaumont.ab.ca