Coronavirus Information for Beaumont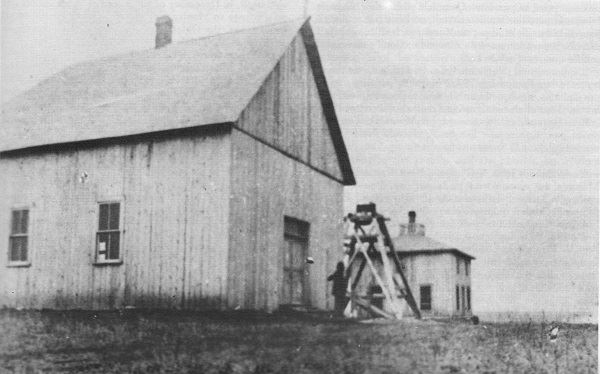 The health, safety and well-being of our residents, staff and visitors is our city's priority.
Here is a collection of information and resources regarding the COVID-19 pandemic, including updates from the Government of Alberta, Government of Canada and the City of Beaumont.
Public Health Emergency Declared (UPDATED Sept. 20)
Alberta has declared a state of public health emergency. COVID-19 cases and hospitalizations continue to rise, largely in unvaccinated Albertans. New measures to protect the health care system, stop the spread, and increase vaccination rates have come into effect.
This includes new restrictions on restaurants, indoor gatherings, weddings and funerals, retail, entertainment venues, and indoor sport and fitness beginning Sept. 20. Measures in workplaces, indoor private gatherings, places of worship, schools and children's activities, as well as mandatory masking and physical distancing in all indoor public spaces begin Sept. 16.
Starting Sept. 20, businesses or event organizers who choose to implement a program checking patrons for government-issued proof of vaccination or a recent negative privately purchased COVID-19 test will be able to have an exemption to restrictions. If a business or service chooses not to require proof of vaccination, they will be required to adhere to the new health measures.
For full details on these measures, visit the Alberta government's website.
Get Vaccinated
COVID-19 vaccines are available to all Albertans ages 12 and up. Appointments and walk-in options are available in Beaumont and Edmonton. For more information about the vaccine safety, eligibility and to find a location for your shot, visit the Alberta government's website.
Prevent the Spread
Vaccines greatly reduce the spread of COVID-19 and help prevent you from getting severely sick if you do get infected, however, we continue to encourage the community and our employees to practise healthy hygiene habits, including:
Wash your hands frequently with soap and water for at least 20 seconds
Stay home if you are sick
Avoid touching your eyes, nose and mouth with unwashed hands
Do not share water bottles or similar containers
Cover your cough or sneeze with a tissue, then throw the tissue in the trash
Routinely clean frequently touched surfaces and objects
New information about COVID-19 is being shared on a regular basis on the Government of Alberta website.
City of Beaumont Updates
City Buildings
City facilities have reopened to the public. As per provincial measures, masking and physical distancing are mandatory in all indoor public spaces.
For all city facilities, we encourage visitors to follow best hygiene practices, such as using the hand sanitizer provided. Please do not visit if you are feeling sick or showing symptoms of COVID-19.
In order to continue to provide as many services as possible to residents, the Beaumont Sport and Recreation Centre, Beaumont Community Centre, and the Ken Nichol Regional Recreation Centre will be participating in the Restriction Exemption Program.
The Government of Alberta has updated the guidelines for the Restriction Exemption Program (REP) regarding youth sport, fitness and performance activities, the following updates will be applied for all City of Beaumont recreation facilities, effective November 3:
Adult (18 and older) coaches, officials, other volunteers and parents involved with or supporting an exempt children/youth program under the restriction exemption program (17 and under) do require proof of vaccination or testing and ID.
Youth aged 12 – 17 will now have to show proof of vaccination, negative test results or medical exemption if they are participating in a mixed-aged activity that includes those over 18. This affects most drop-in activities at the Beaumont Sport & Recreation Centre, Beaumont Community Centre, and Ken Nichol Regional Recreation Centre.

If they are participating in an activity that is all youth (17 and under) they don't need to show proof of vaccination.

Youth aged 12-17 must show proof of vaccination, medical exemption, or a negative test result to enter any facility while not participating in an activity.

This includes spectators or using the concourse and common areas.
Anyone ages 18+ will be required to show proof of vaccination, medical exemption, or a negative rapid test result within 72 hours of a visit to facilities.
As of October 25, individuals must be fully vaccinated (at least 14 days from the second dose of a 2-dose vaccine or a single dose of Janssen). All other vaccine-eligible visitors will be required to follow the Alberta government's guidelines set out for the Provincial Restrictions Exemption Program. As of November 15, Your Alberta vaccine record with QR code will be the only valid Alberta proof of vaccination accepted by operators participating in REP.
Civic Office – Open weekdays between 8:30 a.m. to noon, and 1 p.m. to 4:30 p.m. We continue to operate with reduced staff and will be closed during the noon hour.
Beaumont Sport and Recreation Centre – The pool is open for drop-in swimming, lane swim, swimming lessons, and public and scheduled family swim. Cleaning wipes and disinfectant are available for all users. In order to continue to provide as many services as possible to residents, the Beaumont Sport and Recreation Centre will be participating in the Restriction Exemption Program. Visit the BSRC webpage for more details.
Centre Communautaire Beaumont Community Centre – Open for bookings and events. Please call 780.929.1221 for information or to book. In order to continue to provide as many services as possible to residents, the CCBCC will be participating in the Restriction Exemption Program. Visit the CCBCC webpage for more details.
Operations building and Fire Hall – These buildings are all closed to the public. In case of an emergency, please call 911.
Special Event Permissions
The city has resumed accepting applications for special events in the community. Please note that approval may be subject to changes in provincial health orders.
Bibliothèque de Beaumont Library
The Beaumont Library is currently open. Visit their website or their Facebook page for more information and available services.
Support for Beaumont Businesses
The City of Beaumont compiled information and resources to help businesses manage the impacts of COVID-19.
Additional COVID-19 Information
Resources for Families and Individuals
Beaumont's Family and Community Support Services team is available to assist families and individuals by phone, email and social media. FCSS continues to connect residents with resources, programs and supports, and provide opportunities for mental wellness and connection. We encourage all Beaumont residents to build a network of friends, family and neighbours to support them during this time and FCSS is here to be part of that network.
We have compiled the following links to programs, resources and supports available from government and other sources for families and individuals. If you need assistance or can't find the information you're looking for, please contact FCSS at 780-929-1006 or fcss@beaumont.ab.ca
COVID-19 Financial Assistance
The Government of Canada is providing a range of supports for families and individuals, including those facing unemployment or unable to work due to COVID-19 and people who are sick or required to self-isolate. For more information, visit the Government of Canada's website.
The Government of Alberta is providing relief for families, individuals and businesses in a number of ways. For more information, visit the Government of Alberta's website.
Other Supports
Alberta Works Office: In-person services are temporarily suspended. For Income Support, call the Leduc Office at 780-980-3565 to start the process.
Alberta Supports After Hours Emergency: For emergency financial assistance, or anyone who needs help after the hours of 8:30 a.m. to 4:30 p.m., call 780-644-5135.
Financial Assistance for Utility Arrears: Contact Alberta Supports at 1-877-644-9992. Assistance is assessed on a case-by-case basis.
Leduc & District Food Bank: Residents can contact the food bank at 780-986-5333 and book an appointment to pick-up a hamper. Call Mondays, Wednesdays and Fridays before 8:30 a.m. to secure a spot for the same day.
Halal Food Hamper: Offered in partnership by the Islamic Family and Social Services Association with the Edmonton Food Bank. Call 780-900-2777.
Seniors Transportation: Drive Happiness provides seniors assisted transportation to grocery stores, prescription pick-ups and other trips. Delivery also available. Call 780-424-5438 to book a ride.
Childrens' Services: Child Protective Services remains open as an essential service. During regular hours between 8:30 a.m. and 4:30 p.m. on weekdays, contact the Leduc office at 780-986-7869. For help after hours and weekends, contact 780-427-3390.
Family Violence:
The Alberta government offers activities and resources to help prevent family violence and support healthy relationships. The Family Violence Info Line is available 24-7 in more than 170 languages at 310-1818. Albertans can also use the Family Violence Info chat online at alberta.ca/SafetyChat between 8 a.m. and 8 p.m. daily.
The Riseup Society in Leduc offers individual counselling for adults affected by intimate partner violence. Counselling is available by phone; office and staff are available Tuesday, Wednesday and Thursday. Call 780-739-7473.
The Alberta Council of Women's Shelters is available 24/7. Phone at 1-866-331-3933 to speak to someone at a shelter near you.
Sexual Assault: The Sexual Assault Centre of Edmonton's support and information line is open between 9 a.m. and 9 p.m. at 780-423-4121 and trained volunteers answer texts sent to 1-866-403-8000.
Legal Resources: The Centre for Public Legal Education of Alberta (CPLEA) has compiled frequently asked questions about legal matters related to COVID-19.
Legal Services: Many community and legal clinics are not seeing clients in person, but can provide services by phone.
For information on a range of resources, including supports for mental health, addictions, homelessness, residents with disabilities, along with information for students and parents, please contact Beaumont FCSS at 780-929-1006 or fcss@beaumont.ab.ca