Our Centre-Ville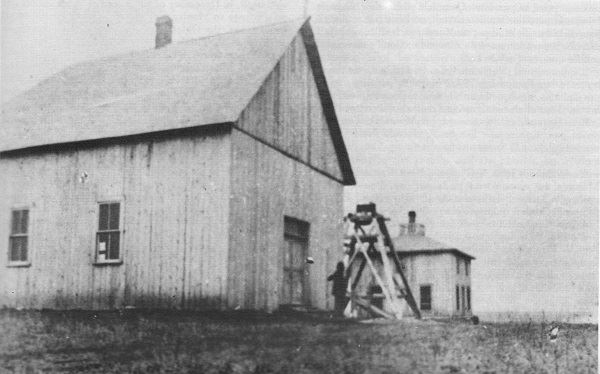 The RFP for Our Centre-Ville has been issued. For more information please see the Alberta Purchasing Connection website.

The RFP closes on November 30, 2017 at 2 PM.

Beaumont is a vibrant, youthful, family focused community with a unique bilingual identity. With a population of over 18,000 people in 2017, Beaumont is the fastest growing municipality in the Edmonton Metropolitan Region and the 5th fastest growing municipality in Canada. Beaumont is strategically located less than 2 kilometres south of Edmonton's city limits and approximately five kilometres east of the Queen Elizabeth II Highway, the Edmonton International Airport, and the Nisku Business Industrial Park.
The annexation of 21 quarter sections of land, combined with a focus on embracing the principles of a complete community brings increased opportunities and demand for growth in both new and existing areas of the community. New non-residential development is needed throughout Beaumont to balance the tax base and move us closer to a sustainable 80:20 residential to non-residential tax ratio. We believe that the uniqueness of our community and Centre-Ville (Beaumont's Downtown), brought to life through our French Village Design Guidelines, makes Beaumont a community of choice.
Our Centre-Ville is a generational project targeted at creating local investment in the development and redevelopment of the historic and cultural heart of our community, Centre-Ville. We recognize that developing a strong downtown will assist us in developing other areas of our community through the implementation of best practices, organizational procedures, and the gathering of local market knowledge that will benefit all potential investors and local employment in Beaumont. This will be accomplished through the review and update of our Central Area Redevelopment Plan and French Village Design Guidelines, the creation of an Economic Development Framework, and the creation of a Parking Strategy.
This project will provide the framework for encouraging and guiding development and redevelopment in both Centre-Ville and the new annexation lands. Our Complete Community (Beaumont's new Municipal Development Plan) and the Edmonton Metropolitan Region Growth Plan call for the development of Centre-Ville at higher intensities with development striving to meet an aspirational density target of 100 dwelling units per net residential hectare. Beaumont has had a Central Area Redevelopment Plan since 1986 and has seen some major successes with new developments in the area combined with recent investments in infrastructure that have revitalized the area. There have been several different plans for the Centre-Ville area, including the Central Area Redevelopment Plan and the Downtown Urban Design Concept Plan. None of our existing plans contemplate this aspirational density target and the A major piece of the success of the Central Area Redevelopment Plan will be to leverage recent revitalization as a catalyst to further stimulate economic development in the immediate future.
The economic, marketing, employment, and wayfinding studies will be used to inform all new development that occurs in Beaumont, in addition to attracting new investment and businesses. Further, these studies and the Central Area Redevelopment Plan will be used to satisfy the requirements of the forthcoming Edmonton Metropolitan Growth Plan, in addition to providing the baseline information that Beaumont needs to successfully collaborate with regional partners on economic and employment initiatives. The Our Centre-Ville project will enable Beaumont to not only plan for the highest and best use of the land, but to create areas that are desirable to niche businesses looking to locate in Beaumont in a new or expanded capacity.
Beaumont is seeking a qualified multi-disciplinary consulting team to:
Update the Central Area Redevelopment Plan with a goal of encouraging and guiding development and redevelopment in Centre-Ville;
Review and update the French Village Design Guidelines and identify Land Use Bylaw revisions;
Create an economic framework for tax diversification and investment throughout the community; and
Address parking in Centre-Ville.
The successful team will have the skills, resources, and proven capability to undertake the work, and are experienced and qualified in Urban Design, Architecture, Economic Development, and Planning, having successfully completed similar projects recently.
The project will be undertaken over two years and will involve the selection of a multi-disciplinary consultant team specialized in innovation, urban design, and business retention and expansion initiatives in small to mid-sized centres.


Relevant Plans/Studies
• Central Area Redevelopment Plan
• Our Complete Community: Municipal Development Plan (pending)
• Edmonton Metropolitan Region Growth Plan
•
Strategic Plan 2017-2022
• French Village Design Guidelines

• Downtown Urban Design Concept Plan
• Open Space and Trails Master Plan
• Utilities Master Plan (in progress)
• Transportation Master Plan (in progress)
• 2011 Niche Market Study

• Watt Consulting Parking Study

• Leduc Nisku Economic Development Retail Market Study (2014)

•
Land Use Bylaw
(update beginning in 2018)

•
Beaumont General Design Standards
Proposals are due no later than 2:00 PM Mountain Standard Time on Thursday, November 30th.