Our Beaumont
The draft Municipal Development Plan has been updated!


Revisions have been made to the draft plan based on the feedback collected at the March 15 and March 23 Stakeholder Conference, the April 12 & 13 Open House, and the Public Hearing held on May 23. Information on recent public engagement sessions are shown below.
The draft
Our Complete Community - Municipal Development Plan
was presented to Council for First Reading on April 25, 2017, a Statutory Public Hearing was held on May 23, 2017, and was read a Second time on June 13, 2017.
Beaumont took the
Municipal Development Plan (MDP) to the Capital Region Board (CRB)
on Thursday, September 14 for review and acceptance by the Board. With a CRB membership of 24 municipalities, we were encouraged to receive 18 votes supporting our MDP but regrettably success is based upon the percentage of population and not the number of votes. With the City of Edmonton and five other municipalities voting against our plan, we were asked to go back and revise our MDP to address a servicing concern that was brought forward by the City of Edmonton. The land in question is part of the 21 quarter sections that Beaumont successfully annexed from Leduc County, effective Jan. 1, 2017
Tentative Next Steps:
Beaumont is moving ahead with an interim solution that will provide certainty for developers, builders and landowners. Going forward, we will revisit our options and work together with our regional partners to create a plan that meets the needs of Beaumont and that supports further regional cooperation.
Our goal is to continue working with the CRB member communities to build a strong and resilient region. Together, we can achieve seamless municipal boundaries through shared services, efficient infrastructure, and cooperative planning.
Further work on issue will be in the hands of the new Mayor and council after the October 16 municipal election.
About the Plan
Together, with residents and stakeholders, we have been hard at work since the beginning of 2016 to update our Municipal Development Plan and create a new Transportation Master Plan to guide our community's growth over the next 30 years.
Our Complete Community is our plan to guide the future growth and development for the community over the next 30 years.
Our Complete Community
celebrates our local context and incorporates successful community building practices to plan growth in a responsible way, both within the community and regionally.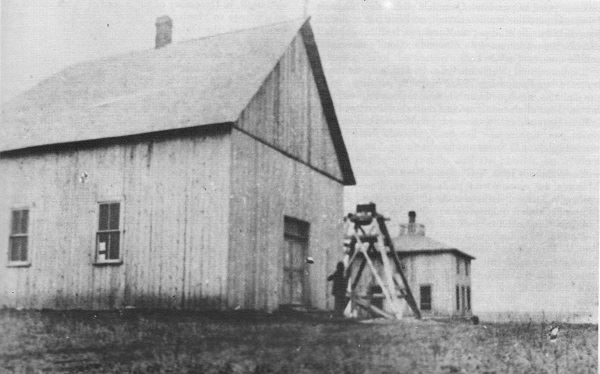 Recent Engagement Events
An Open House for the Transportation Master Plan was held on May 11, 2017. The purpose of the Open House was to collect feedback on key policies and plans. The board that were displayed at the event can be viewed here. The policy workbook can be viewed here.

An Open House for the Municipal Development Plan was held in Beaumont Council Chambers on April 12 & 13, 2017. Attendees learnt about the plan that will guide the future growth and development of Beaumont. The feedback collected at the Open House can be viewed
here
.
Beaumont hosted a Municipal Development Plan Stakeholder Conference on March 15 & 23, 2017. The purpose of the conference was to ensure the policies reflect the values of our community.
The policy feedback collected at the conference can be viewed
here
.
Beaumont hosted a Transportation Master Plan (TMP) Engagement Event on November 17, 2016. Three main topics were discussed; Active Living, Travel Speeds, and Vehicular Travel. The full presentation can be viewed
here
. The summary of feedback collected can be viewed
here
, and the evaluation summary
here
.
What is a Municipal Development Plan?

A Municipal Development Plan is a statutory planning document that sets out a clear vision for a community's future and serves as an important decision-making tool for Councils, Administrations and all stakeholders. It's the primary document that guides the future development and growth for the entire community.

Municipalities with a population over 3,500 are required to adopt a Municipal Development Plan that reflects the Provincial Land Use Policies (soon to be the North Saskatchewan Regional Plan) and Section 617 (Purpose of Part 17) of the Municipal Government Act.The MDP is reviewed and updated every 5 to 10 years. Beaumont's current MDP was developed in 1998 and was last amended in 2009 prior to the annexation project. The MDP outlines policies to accommodate growth while balancing land use priorities with cultural, social, environmental and economic considerations. An MDP addresses several issues, including future land use, future development, transportation and municipal services. In addition, the process will consider whether a majority of residents want Beaumont to pursue city status or remain a town. Stantec Consulting has been retained to help guide development of the MDP. The year-long process will include several opportunities for residents to have input on the discussion.
Transportation Master Plan

A Transportation Master Plan creates and implements a long-term strategy to guide the planning, development, renewal and maintenance of a multi-modal transportation system (i.e. to support walking, cycling, and driving) in a manner that is consistent with our collective needs, and aligned with the Town's growth and the overall vision set out in the Municipal Development Plan.

To Find More Information
Sending Comments
If you want to send comments to us directly, and to get on our mailing list, send an
email to Our Beaumont
.